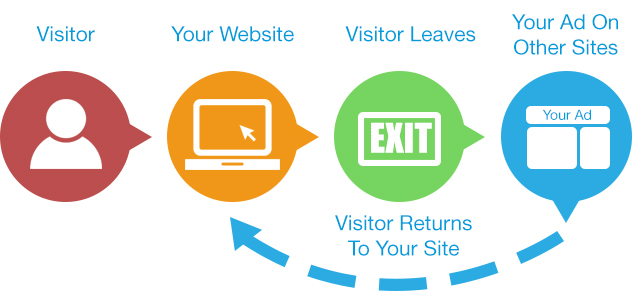 Remarketing Brings Valuable Customers Back to Your Website
Would you believe that 98% of customers leave your website on the first visit, never to return? The 'magic' of Remarketing is what helps these valuable customers return to your site, therefore potentially completing shopping transactions or using your services. Remarketing – or remarketing – works behind the scenes to put your message in front of potential customers time and again while they're online.
How does Remarketing work?
Remarketing tracks visitors to your site then, when they visit other sites, your business ads are re-displayed to them on those websites.
Technically, a simple JavaScript tag placed in the footer of your website will complete the Remarketing for you. This code produces a list of people who have visited your site by placing anonymous Remarketing 'cookies' in their browser. This list allows Gold Coast digital marketing agency Local Web Experts to display Remarketing ads to your potential customers while they're visiting other sites. Only Digital can retarget your customers just about anywhere else they may visit online.
Why is Remarketing so effective
Remarketing keeps your brand at the forefront of people's minds and therefore has the potential to generate more sales. Remarketing is a constant reminder for potential customers to return to your site when they're ready to buy.
Research shows that people often need to see an advertisement between three to seven times before they actually receive the message. So whether people are browsing your competitors' products and services or whether they are looking up their local community events, Remarketing puts your brand message front of mind.
Remarketing campaigns create high click-through rates and increased conversions, highlighting the need for your business to enjoy repeated recognition and successful branding.