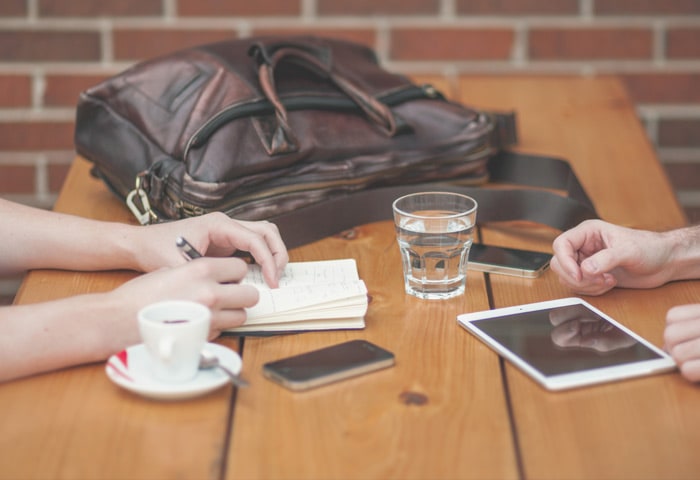 As a PPC manager, AdWords management should be at the top of your agenda in order to guarantee the success of you PPC campaigns. I personally believe that successful PPC campaigns are all about adopting good habits, so I'm going to be sharing 12 awesome habits which have done a great deal for me.
 Many successful people have revealed what they like to do at the start of a new workday, and in fact, you may even already have a set routine of your own. However, if you are running a PPC agency, or if you are employed to oversee in-house AdWords management, then I believe it is crucial that you check-in with your team every morning, and in this post I'm going to shed a lot more light on this.
 NOTE: If you have a number of different teams reporting to you, and those teams are all dealing with multiple clients, then you will most likely have to modify some of the steps I'm about to discuss. Furthermore, these steps will only work if you team members have workloads they can handle comfortably, and of course, they themselves also need to be committed to this process.
 Why Bother with Morning Check-Ins?
 If you are a PPC manager you need to make absolutely certain that each member of your team is 100% aware of what is going on in the different accounts, they are working with. You also need to get hold of any information that will allow you to help your team. Here are just two reasons why I believe it is necessary to have a daily morning check-in if you want to pave the way for a successful day:
What was yesterday's outcome? It is hugely advantageous if both you and your team know exactly what went on with your various accounts the previous day, and obviously, you need to familiarize yourself with any wins and losses.
Speedy Response. As you probably already know, a lot can happen in a day, so early morning check-ins can help you in deciding whether or not any critical changes need to be made. This is particularly important if you are involved with ad groups or newly launched PPC campaigns.
Here are 12 steps which can help to create a morning routine that will maximize your chances of success. You will need to make sure your team follows these 12 steps daily for each account they are working with, and then they will need to let you know if they have discovered anything interesting:
1. Negative Keywords
When it comes to PPC campaigns, some clients have clicks totalling hundreds of dollars. This is especially true among certain types of clients, such as legal firms and etc. It is not uncommon to see $100 or more per click on some key terms, and when you are dealing with this sort of scenario, you really cannot allow junk/useless keywords to slip through. This makes daily negations a crucial part of your job.
2. Scrutinize Google Display Network Sites
Google Display Network should be scrutinized every day to look for pages that are irrelevant. These are pages where you do not want your ads to appear, so if you do come across any, then you will need to exclude them.
3. Budget Check
It is imperative to check that the budget is still on track to reach the monthly target. By doing this, you can avoid being hit by a few nasty surprises.
4. Stay on the Ball with Leads
Have you received any revenue or any leads from the day before? This is something which your PPC team should be checking every day, and then once a month you can follow this up with your client to see how numbers compare. Another benefit of this habit is that it can be a great motivator for your team, especially if they see positive results from the previous day.
5. Identify Big Spenders
By using the "Campaigns" tab in your AdWords dashboard, you can sort campaigns according to spend value. This allows you to quickly spot if the spend on a particular campaign is unusually high, and in so doing, you will be able to see if it is the result of a very busy day, or whether it is necessary to start negating some keywords.
6. Looking Beyond Yesterday
It is great to know exactly what happened yesterday, but you also to look at a longer timeframe in order to better understand campaign performance. You can view a longer timeframe by clicking the "Campaigns" tab and then the "Dimensions" tab in your AdWords dashboard.
7. Check Position of Ads
Good AdWords management also involves checking whether or not ads are being displayed in a position you would expect. If they are not, then I seriously recommend familiarizing yourself with Google SERPS, and how recent changes have affected the placement of ads.
8. Know When to Hit the Pause Button
At my company, if we notice any campaign, ad group, or keyword is starting to look a bit dead, we immediately use Google Analytics to determine if there are any assisted conversions and if there are not, we hit the pause button. In other words, we put the campaign, ad group or keyword on hold until we can figure something out.
It is always important to do this, but it is even more important to do this following the launch of any new campaigns.
9. Monitor PPC Channel Performance
When it comes to driving revenue, how does your PPC campaign compares to other channels. Find out by looking at Google Analytics. Click Conversions > Goals>Overview, and then click on the Source/Medium link. It is really good to see revenue from PPC gradually increasing and then finally surpassing other channels.
10. Pay Attention to AdWords Alerts
Part of you morning AdWords management routine should also involve actually reading AdWords Account alerts. It is all too easy to ignore these because we tend to get a whole bunch of silly ones from Google, but there are times when they do provide you with some very useful information. For example, an alert may be informing you that a credit card linked to a campaign is about to expire, which in turn would mean your ads will soon stop running if no action is taken.
11. Examine Fluctuations
In a perfect world, a company would inform their PPC manager every time something arises, but we don't live in a perfect world. Believe me, if you see a big fluctuation in ad spend, there is a strong possibility that it is being caused by something happening internally. Even something like a PR crisis can cause big fluctuations, and the sooner you can pinpoint the cause, the sooner you can take corrective action.
12. Follow New Campaign Launches Carefully
Whenever a new campaign is launched, the first few hours and days are crucial, and this period should be monitored diligently so that you can act quickly if need be.
 A Point to Remember
PPC accounts tend to differ from one account to the next due to a number of factors. As such, when you are busy creating your own morning routine, you may find that it is necessary to add in a few extra steps, in addition to the 12 I have mentioned in this post.
One thing is for sure: Having a PPC morning routine can go a long way in motivating you and your team, and it also does a great job at giving you and your team a real sense of achievement.
Category
Search Engine Marketing