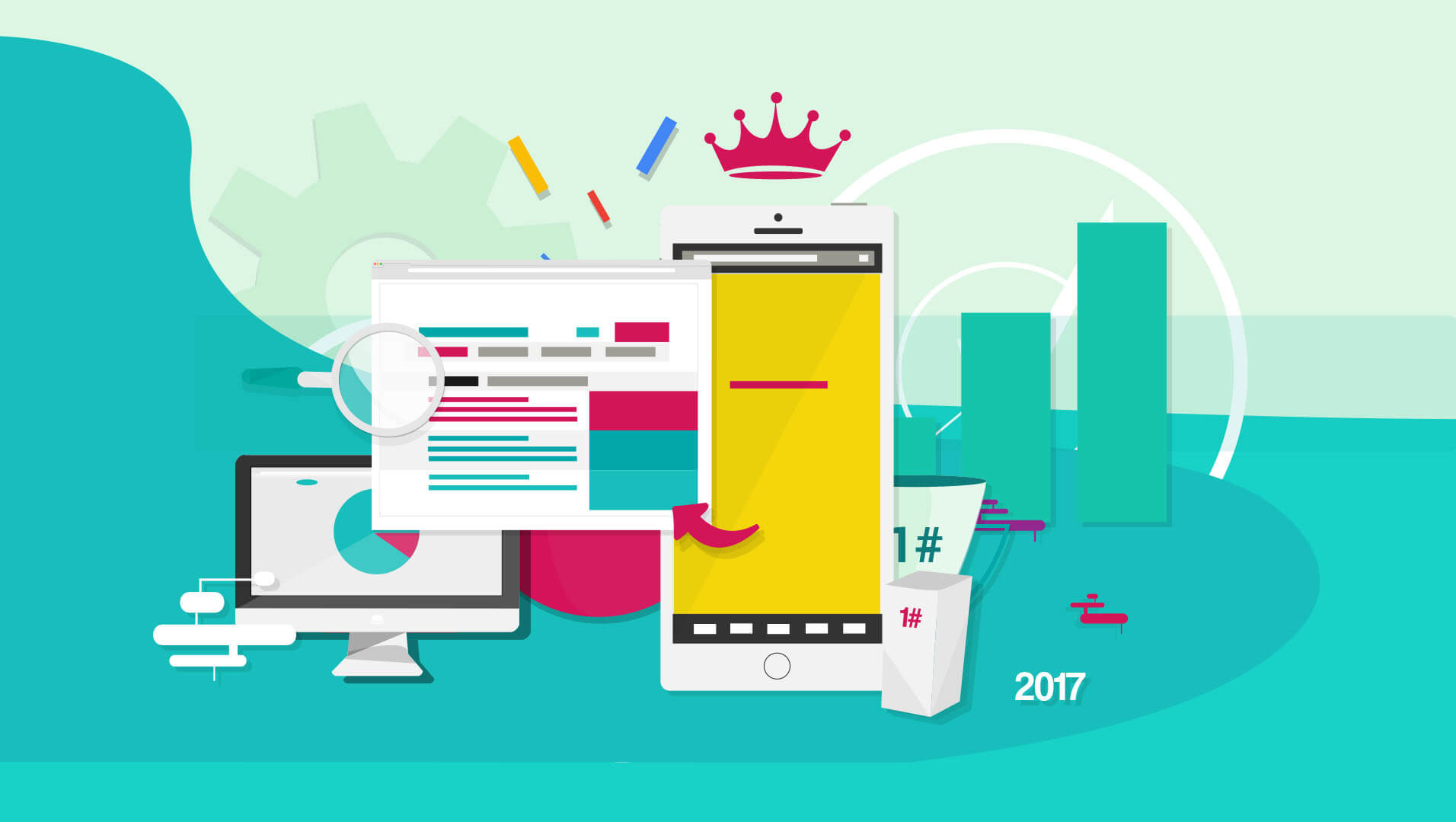 If one of your new year's resolutions this year was to rank higher in local search, you've come to the right place. Here are five effective local SEO tips which can help your business become more visible to local consumers.
1. Title and meta description tags still matter
These important but often overlooked HTML elements can be tailored to help search engines understand what your web pages are about. Your title and meta description tags' text appears in search results. In 2016, Google increased the size of the search results area, which means that you can have title tags of around 50-60 characters and description tags somewhere between 150-200 characters. Use this space to your advantage.
If you aren't sure how many characters you can use and still have your search results look the way you'd like, you can use emulators like Yoast's SEO Plugin for Wordpress or SEOmofo's emulator to find out.
Title and meta descriptions are something SEO professionals take very seriously. There's a lot of competition online and if your text isn't descriptive and compelling, your click through rate will take a hit. Extra characters can result in your tags being cut off, which looks less than professional and leaves you with a title or description which isn't having the effect it could have had on readers.
2. Online directories and citations
About 80% of consumers use search engines to find local businesses. Even so, a lot of small business owners are missing out by not claiming their local business listings online. You're leaving money on the table by not taking the time to make sure that your business is listed on the top local business directories online. It's also a good idea to ask your local Chamber of Commerce and newspaper if they have local business directories, since you'll definitely want to be listed there as well.
Additionally, your business' contact information should appear on citation aggregators like Factual, Neustar, Infogroup and Acxiom. If you're already listed, make sure the listing or citation is accurate (correct phone number, address, etc. as well as being spelled correctly). Google doesn't know which information about your business is correct – it's your job to make sure of this.
3. Claim and optimize your Google My Business
Google My Business is one of the most important directories out there (Bing Places for Business is another one you should pay attention to). It's a great source of free exposure, especially if your web presence is well optimized enough to place you in the Google local three pack.
In order to claim your Google My Buisiness page, go to google.com/business and start the verification process. Google will send a postcard to your business' mailing address with a PIN. Once this arrives, you can log in and claim your listing. According to Google terms of service, only the owner of a business can claim its GMB page, so this verification process is important.
Once you've claimed your business, optimize your listing by adding a description, the types of payments you accept, hours of operation and other important details. You should also upload your logo and at least three photos which show your business and its products or services.
4. Online reviews matter
Small businesses are starting to understand just how important online reviews really are. A survey was recently published which showed that 84% of consumers trust online reviews as much as they trust recommendations from people they know. Additionally, nearly 70% of consumers are willing to leave online reviews if businesses ask them to. There are a number of reputation marketing tools available to business owners which can help you to manage and track your reviews as well as working to get more.
There are also social media platforms (Tiny Torch and Hootsuite, for example), which give you alerts when someone mentions your brand online. When a new review of your business is posted, do your best to respond, whether the review is positive or negative. This lets people know that you're listening and that you care what people think about your business.
Two of the most important places to get reviews are your Google My Business page and your business' Facebook page. A lot of people look at what people are saying about businesses on social media, which means that good reviews here can go a long way towards bringing in new customers. Reviews on your GMB page also show up in Google results, so having good reviews here is especially important. It's suspected that reviews may also play a role in local pack rankings (Google has said that "h]igh-quality, positive reviews from your customers will improve your business's visibility.").
5. Use local structured data markup
Also called schema markup, structured data markup refers to code which you can add to your website to give additional information about your business to search engines. This information may include reviews, your products and services and other details. Google prefers that you use structured data markup, since it makes it easier for their crawlers to figure out what your site's content is about. Google also offers a Structured Data Testing Tool you can use to find out if your markup has been done correctly.
There is a lot more to know about local SEO, but using these five local search tips can help you to pull ahead of the competition – and there's no time to get started like right now!
Category
Search Engine Marketing