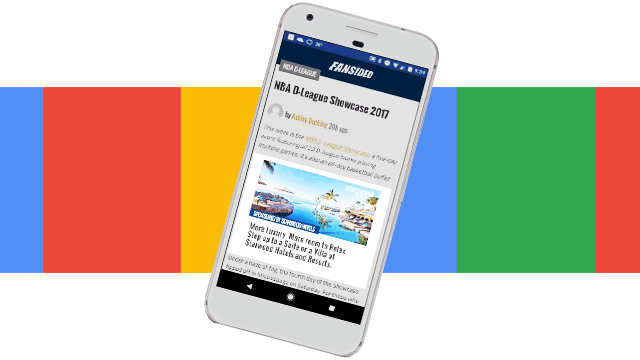 According to AdAge, Google is in partnership with TripleLift and Cloudfare. The plan is to use Accelerated Mobile Pages (AMPs) to provide advertisements that load instantly. Cloudflare currently uses Firebolt to deliver instant ads just like AMPs, and TripleLift is a network that uses AMPs.
Firebolt and AMP will integrate for advertisements, but the ads have to be approved before the users can see them. Not only is Firebolt able to show ads three times quicker, it also comes with built in security features.
Per Cloudfare's CEO, Matthew Prince, Firebolt cuts load times down to 700 milliseconds. This was proven via its integration with TripleLift, where ads are shown on platforms owned by Time Inc.
Cloudfare is a company that is not commonly known as a digital advertiser, but the partnership was formed to solve a growing problem. It is a good way to reduce the number of ads that have viruses and malware.
Per AdAge, Matthew Prince says that the decision was made because Cloudflare wants to increase online encryption. He believes that ad networks can't control online malware, and that encryption is the best solution.
Cloudfare is partnering with TripleLift because it's been successful showing AMP advertisements. There has been a 13 percent increase in impressions since Time Inc. has been using the TripleLift platform to show advertisements. CTRs and eCPMs have also seen the same amount of increases.
Category
Search Engine Marketing