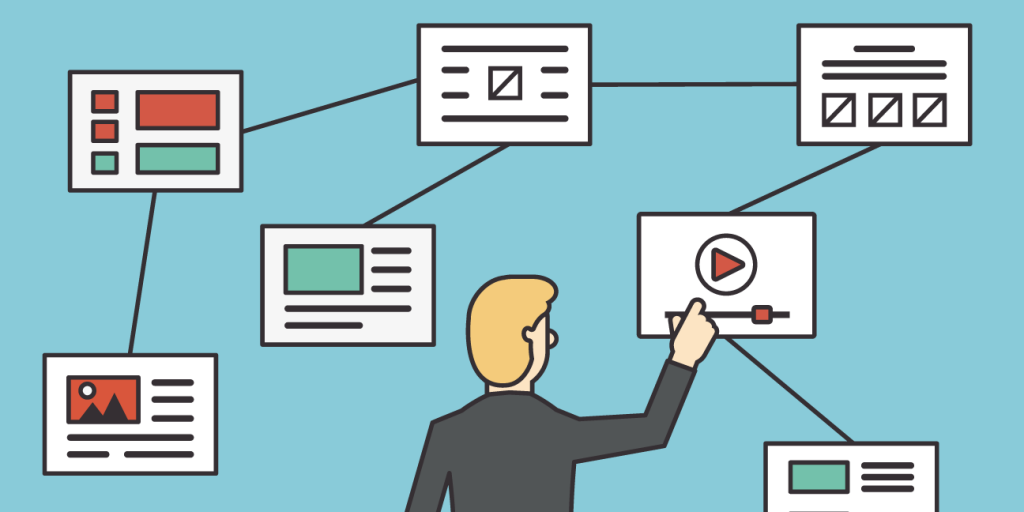 There are tons of articles written about links, and some of them are actually pretty good. But on the other hand, a lot of them give out very bad tips. However, the worst thing about this type of advice is that it bogusly offers guarantees.
Plenty of website gurus provide tips on how to make websites Penguin proof. They show how to avoid penalties. Unfortunately, I don't believe these people. Why? Mainly because there are no guarantees in life and the online world can be unfair…period. I've listed a few reasons why I ignore plenty of this advice.
Risk Free Links Don't Exist
Sure, it might be risk free today. But remember, Google's algorithm is constantly changing. Google might say that this type of link is okay today, but change its guidelines tomorrow.
For instance, a no follow link should be risk free. Is this always the case? Probably not. Also, what type of websites have just no follow links? Wouldn't you consider this very suspicious? What if Google starts treating no follow links differently? What if different types of links are approved instead?
Is that Link Editorial?
Can you tell if a link is editorial? If you can't tell, most likely search engines can't tell either. I hate when people say it's simple to tell what went into getting a link. This is not possible, if it's done correctly.
Yes, it may look like a paid link, but there's no way to really tell. Yes, it may look like an editorial link, but it turns out to be a paid link. There are plenty of professional SEO link builders, and many times they can't be outsmarted.
Obviously, there are clues to decipher paid links, but not many people can guarantee the link type. This is even hard for Bing or Google to do.
Link Builders Aren't the Only Ones
Link builders are not the only ones paying for links. Website owners are doing it too. They like content and brands, but many owners only place links for cash? Do you understand what I'm saying?
All Sites have Link Problems
Even the big brands have link problems. Small businesses are negatively impacted by links too. Some people think that Google doesn't penalize big brands, but this is not the case.
Unfortunately, if you don't have many links your website will rank low. But if you do have them, you're setting your website up for trouble. It really doesn't matter if they are good or bad links.
Some Bad Links Temporarily Perform Very Well
Some websites have very bad links and they perform very well. When Penguin was first introduced, there were numerous examples of this all over the internet. Website owners tried to clean up their links. They disavowed links once their website rankings started to go down. However, this really didn't do much good.
Many website owners learned that bad links helped them and their websites tanked when they were removed. Removing bad links without replacing them with good ones, does not solve the problem.
The Link Profile is Awesome, but Other Sites Rank Better
Your website ranks well, but the new competition now ranks higher than you. You may even go down a little in the rankings. This doesn't make sense because your link profile is very natural. You might have .edu or .gov links and good authority links. Most importantly, your profile isn't filled with spam. Unfortunately, this might not be enough to keep you afloat.
Search Engines Can Manually or Algorithmically Penalize Your Site
Basically, does the link go against the rules? There really is no way to tell. For example, if a lot of people link to your website from various forums, this might be where the majority of your links come from. Forum links are not always deemed to be valuable because people abuse them. Websites are penalized for this type of link building. Although you have nothing to do with where links come from, your site is still penalized.
There are also manual and algorithmic penalties that aren't really justified. But when it comes to SEO, justice sometimes doesn't exist.
Follow the Rules and Still Fail
Basically, I'm talking about Google and Bing's rules. You may also want to consider the FTC's rules.
Unfortunately, you can follow all of the rules and still get penalties. Your SEO strategy may be perfect and you have the best products and content. But this doesn't mean that you will automatically get high rankings.
Others Use Black Hat Strategies and Never Get Penalized
This is frustrating for people who follow rules, but scammers sometimes are never caught. The competition might be doing bad things and getting high rankings, but there is nothing you can do to change the game.
Category
Search Engine Marketing