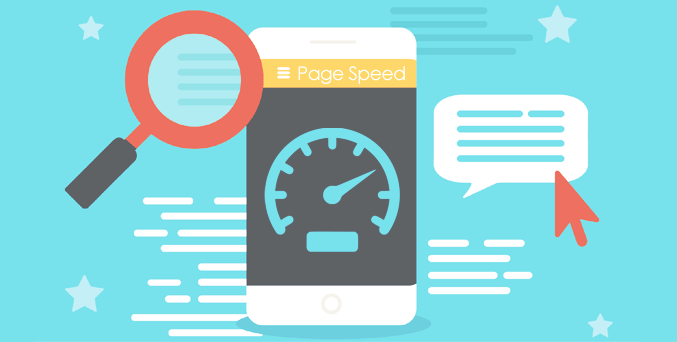 If you have a website, there are several good reasons that you should be thinking about making it fast to present and navigate by mobile phone. As a matter of fact, Google has just issued a new set of industry benchmarks on this very topic. They include:
Upping your website's conversion rate and increasing profits. According to the latest figures, 40% of visitors will click away from any page that takes more than three seconds to present.

Maintaining your customer base. Research shows that 79% of visitors that are unhappy with a website's performance are less likely to make a repeat purchase from that website again.
However, we should also consider whether SEO is another reason. We need to establish whether or not businesses that optimize their website page speed to the maximum, will rank higher than businesses that do not.
According to Google, the answer to the first question is in the affirmative. Google affirms that web-page speed is an important factor in ranking. They go even further by saying that this year (2017) they will test web page speed for mobiles rather than desktops when they are calculating rankings.
However, at this precise moment in time it is not yet apparent whether websites that have optimized page speed for mobiles will be higher in the rankings than websites that haven't yet been optimized.
If this was to prove to be the case the websites that attract the majority of organic search traffic would be faster. The truth of the matter is that they are not.
Mobile friendliness has improved drastically
I conducted an exercise whereby I ran the top 1000 websites that have the majority of organic search traffic, as listed on the SEMrush website summary, through the mobile optimized and page speed tool, on the Google website. 80% of them were fine.

Another positive note is that 93% of these same sites were as a minimum, mobile-friendly. This represents a dramatic increase from only 40% back in 2015. However, despite being mobile friendly, many of these websites are not yet mobile-rapid - in fact only 2% recorded a score between 90 and 100 in the Google test tool. The average was way down, somewhere between 50 and 100.
What this tells us is that this point in time, mobile page speed is far less important than a variety of other factors when it comes to determining a website's ranking. In other words, you may desire to optimize your page speed to improve conversion rates and retaining customers, but unfortunately it is not going to positively affect your SEO - at least not right now.
So perhaps you shouldn't be worrying about mobile page speed?
However, before you put mobile page speed to the bottom of your list of things to do, there is one other thought that I would like to share with you.
Google have introduced their mobilefirst index. They will use this (in fact they may already be doing so) to analyse your mobile page speed in terms of ranking. As far as they are concerned, mobile page speed is a top priority and they have therefore taken it upon themselves via their AMP project to determine whether a website has the wherewithal to display its content rapidly by mobile.
The majority of search traffic on Google is now mobile. Using Mobilegeddon, Google are giving Webmasters the incentive to change the profile of the web via increases in rankings.
As far as SEO practitioners are concerned I advise the following terms of the potential impact that mobile page speed will have on rankings.
As far as increasing mobile page is concerned right now, there is little point in making this a top priority terms of optimization. There is a lot of evidence indicating that upping page speed is beneficial in terms of increased profit and that this can increase the quality of the SEO traffic driven to your website.
However, there is still no proof that mobile page speed is an important factor in website ranking this point in time. It means that whilst you can go ahead and make your website as fast possible, you shouldn't in the meantime lower the priorities of other proven SEO practices just to get a perfect score as far as the mobile page speed test is concerned.
Increased mobile page speed, along with sites being made mobile-friendly will become an increasingly important ranking factor in the near future, bearing in mind the advent of the mobile first index, soon to be available.
However, beforehand, it is probable that Google will announce the fact, like they did with the mobile-friendly update. When they do this, it will be a signal for you to put more emphasis on improving speed.
For now, and to pave the way for this by making your basic website as quick as possible without altering other priorities. You should also invest in AMP where appropriate. You can also offer assistance to anyone in your company who is in charge of optimizing conversion rates and secure funds, by sharing the research that Google have carried out on page speed impact on conversion and retention rates.
Category
Search Engine Marketing